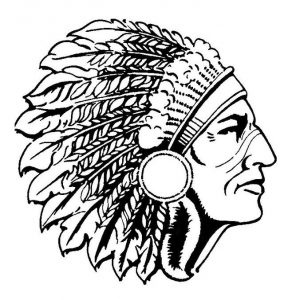 Tulpehocken Rifle & Pistol Club has two classes of membership:
Senior – $45.00 dues per year (18 years of age and older).
Junior – $5.00 dues per year (17 years of age and under).
A $20.00 "Application Fee" must accompany all new membership appliciations (except for "Junior").
NEW MEMBER APPLICATIONS:
Tulpehocken Rifle & Pistol Club is a non-profit Private club. To join, you must be
recommended/sponsored by a current club member, who has been in good standing,
for a period of, at least, one year.
"Membership Applications (pdf)" and "Insurance Waiver (pdf)" forms may be obtained directly from this website (see below for insurance waiver information). The person recommending you for membership (sponsor) must fill in the appropriate space on the membership application ("Recommended By"), also, your sponsor must co-sign the insurance waiver in the witness section next to your signature. For new members, dues plus application fee is $65.00 ($45 annual dues + $20 application fee). If you wish to use fully automatic firearms at our ranges, there is an annual fee, in addition, and equal to the annual dues ($45 + $45 + $20 = $110.00). Your application will be processed only after we receive your fully completed application, insurance waiver and payment, pending your nomination and positive vote by club membership.
NOTE: New membership applicants must be nominated and approved by a vote of the clubs membership during the first regular monthly meeting subsequent to our receiving your application for membership. Both the prospective member, and the recommending/sponsoring member, must be in attendance at the meeting during which the vote process will occur. The sponsoring member will introduce the applicant for membership at the meeting prior to the vote. After you have sent in your application, there will be no notification from us. It is the responsibility of the applicant and their sponsor to arrive at the meeting subsequent to our receiving your application. There will be a probationary period of one (1) year for all new members.
Your membership application, insurance waiver and payment must be mailed to us at least 10 days prior to the meeting since we will need time to process your application and prepare your paperwork. If we do not have your application within sufficient time to process, you will be required to wait until the following months regular club meeting. If the applicant, or their sponsor, is unable to attend the first meeting after sending in the required paperwork and payment, they may attend a subsequent monthly meeting.
Meeting dates may be found on this website's "Events" page.
INSURANCE WAIVER:
As a requirement of our insurance provider, all new members and guests must sign an insurance waiver. "Guest Insurance Waiver (pdf)" No membership cards will be issued without the proper execution of this waiver. Members are required to sign the insurance waiver form only once, so long as their membership remains current and in effect, however, guests, visiting the range with a member, must sign a new waiver form, and deposit it in the lock mailbox, each time they visit our range.
There are two mailboxes located inside the gate at each range location, a "normal" mailbox (upper) and a "lock" mailbox (lower). Forms are located in the "normal" (upper) mailbox. Completed forms to be deposited in the "lock" (lower) mailbox for club collection.
There are two different insurance waiver forms in the "normal" mailboxes, one for "Members" and another for "Guests", they are so indicated at the top of the forms. You will find instructions for completing the forms in the upper (normal) mailbox.
Members: When bringing guests to the range, please have them fill out and sign the waiver form. The member accompanying the guest(s) must sign, as "Witness", in the signature block to the right of the guest signature, then place the completed form into the locking mailbox for club collection. Please note, there is a special section on the insurance waiver form for minor children. Any guest who has not completed and signed a waiver form for each visit is considered to be trespassing.
Membership Applicants: For convenience, those applying for membership may print out a copy of the "Member" waiver form by using the link on the top of this page "Insurance Waiver (pdf)" . Please read and sign in the appropriate spaces and have your sponsor do the same.
MEMBERSHIP RENEWAL:
Annual membership is effective from January 1st through December 31st. For new members joining, regardless of which month during the year, your membership will expire on December 31st of that same year.
If you are a club member during 2018, to renew your membership, you must pay your dues for 2019 by December 31st, 2018.
Membership renewal forms are mailed to all club members during the beginning of October. We must receive your completed renewal form and dues payment no later than December 31st. Ultimately, to maintain your membership, it is your responsibility to remit your renewal payment by December 31st.
If we do not receive your renewal form and payment by December 31st, your membership will be revoked and you must rejoin the club as a new member by submitting a new application, sign a new insurance waiver, pay current regular dues ($45.00), plus the new member application fee ($20.00), and any other requirements of our by-laws.
Your renewal payment, along with renewal form, must be mailed to our PO Box. Due to our new computerized system, we will no longer be able to process renewal payments during the monthly club meetings.
PLEASE INCLUDE A #10 ( 4 1/8″ x 9 1/2″) SELF ADDRESSED STAMPED ENVELOPE WITH YOUR RENEWAL PAYMENT
The range gate lock combination will be on the reverse of the membership card.
Membership dues are payable to: TULPEHOCKEN RIFLE & PISTOL CLUB
Mail your membership applications and renewal forms to: PO BOX 253, PINE GROVE, PA 17963
Mailed inquiries may be directed to:
Tulpehocken Rifle & Pistol Club
PO Box 253
Pine Grove, PA 17963
GUESTS: Guests may use our facilities only when accompanied by a current club member, and may visit our ranges no more than three times, after which, the guest must obtain a membership to continue to use the range. Guests must complete an insurance waiver form each time they visit our range.
ACTIVE MILITARY: Members on active military service, deployed outside of the Continental U.S. (CONUS), will be carried in their present membership status until their return to the U.S. The payment of dues shall be waived. Said members shall be reinstated without paying back dues. There shall be a sixty day grace period in which to reapply without an initiation fee. A copy of the member's orders will be required for this status.